Mt Quandary/Cristo Couloir
The Cristo Couloir is the first bigger CO spring line that I've skiied. It was a great day with great people with just the right amount of pucker.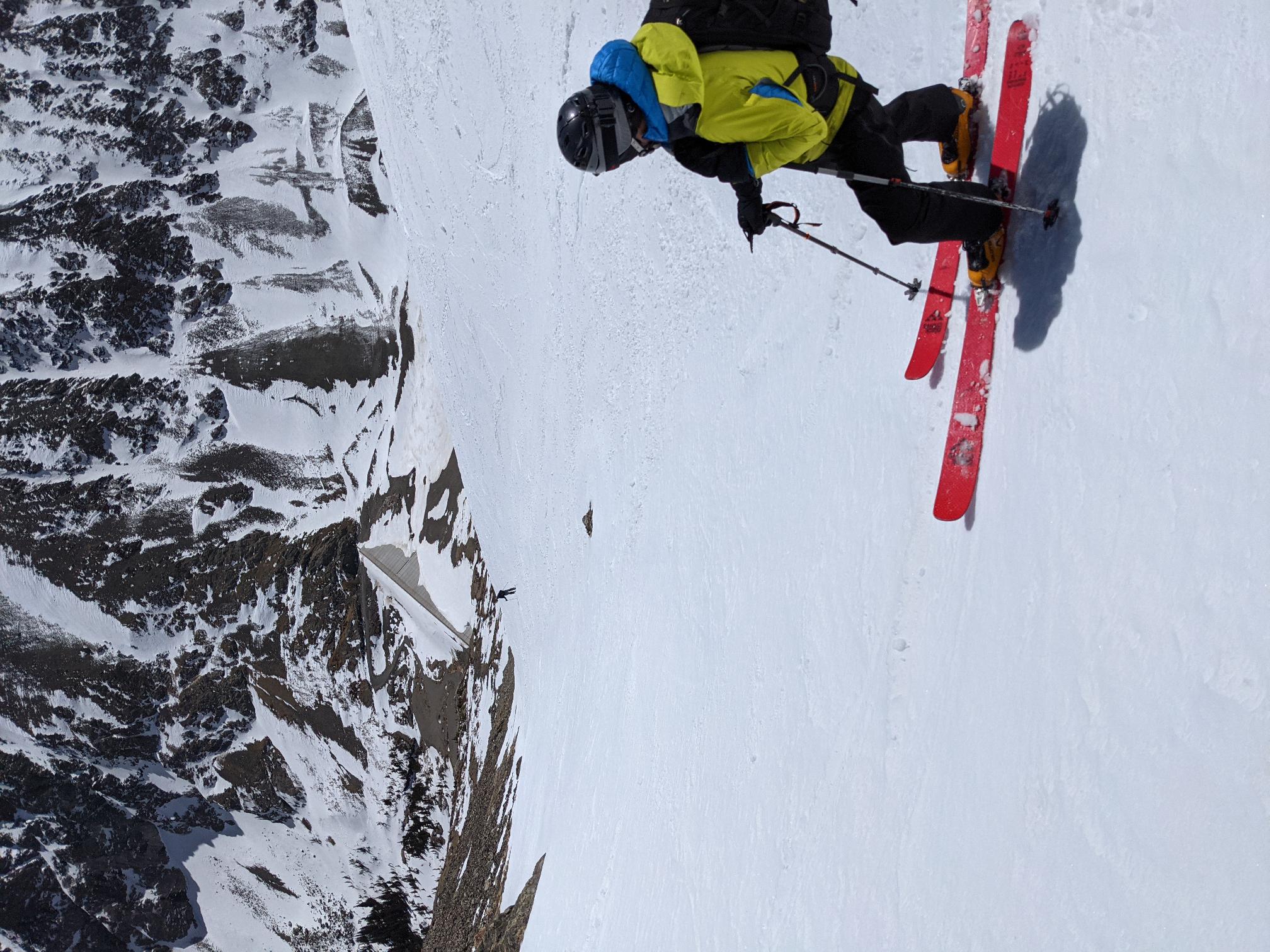 We camped in the parking lot and were skinning by 5:40am. We had clear conditions overnight with a solid refreeze. Avy conditions were "Low" with no predicted wet activity with a persistent slab problem on northern aspects. It was a leisurely "shakedown-cruise" type skin up and I summited in about 3.5hrs. Unfortunately once we all got to the top we found that snow was not softening up and our early departure was probably a bad call in that it was way too early to drop. I personally was used to CA approaches where one needs to be descending by 11am because it is so warm and the window for fun but safe skiing is relatively tight - one of many differences between CO/CA winter travel that I am learning.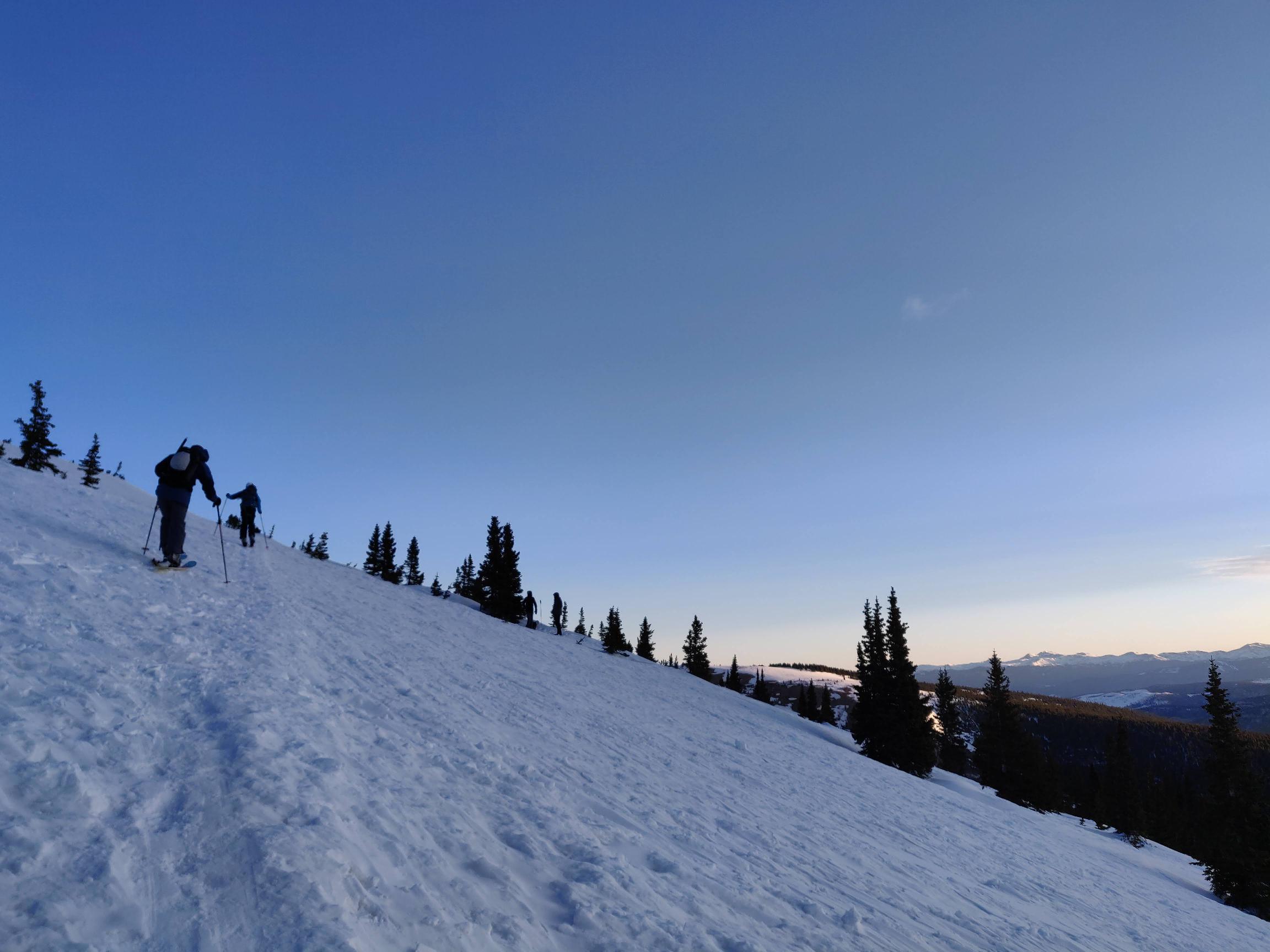 After a long wait on the summit and talking to several parties that had ascended via Cristo (and working through some internal trepidation) we decided to drop. We made a brief traverse over the top of some rocks and scrambled down some loose scree into the top of the couloir. The top half was pretty icy but the bottom held some pretty nice "almost" corn that was pretty good skiing.
I think it was a bit early in the season for this line and preferably would have liked some more freeze/refreeze cycles so that we were skiing actual corn. All in all not a bad day.